Thermo-Lite Board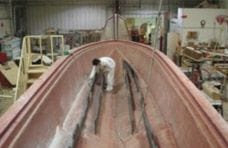 Thermo-Lite Board® is a unique lightweight composite product, manufactured with closed cell polymer foam and fiberglass that offers high specific strength and toughness.
The unique characteristics of Thermo-Lite Board® offer many significant advantages over wood based products.
The non-absorbent material is durable whilst providing an excellent bonding surface and high impact strength, sound and thermal insulation, and is resistant to contamination.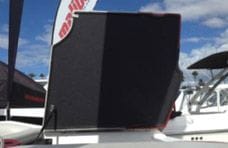 Thermo-Lite Board® is offered in standard sheet sizing, custom sheet sizing (min order requirements), or pre-cut kits to save labour, tooling, and machine costs.
Thermo-Lite Board® is manufactured for lifetime performance, with endless applications offering significant advantages over standard wood based products, with common uses in Marine, Automotive & Transport industries.
Thermo-Lite Board® is manufactured with the finest polyurethane and fiberglass available, and is offered in thicknesses from 6mm to 50mm, with sheet sizes up to 1525mm x 3580mm, with various density ranges to suit your application. Thermo-Lite Board® product line is offered in several various densities, composition and thicknesses to suit endless applications that require a water resistance, lightweight, high strength material.